Aluminum Pilfer Proof closures
Aluminum Pilfer Proof closures enable tight closing and easy opening of bottles with alcoholic beverages, mineral water and medicines.
The basic method of decorating the closures is one or multi-color prints made on the sheet before pressing the closures. The side surfaces of the closures are decorated using two methods: dry offset, in the form of multi-color printing on the side of the cap, or by screen printing. We also have the option of printing foil (the so-called hot stamping method), decorative embossing and cutters, as well as printing with inks visible only in UV light (perfect product protection against falsification). A sprayed cap has recently been added to our offer.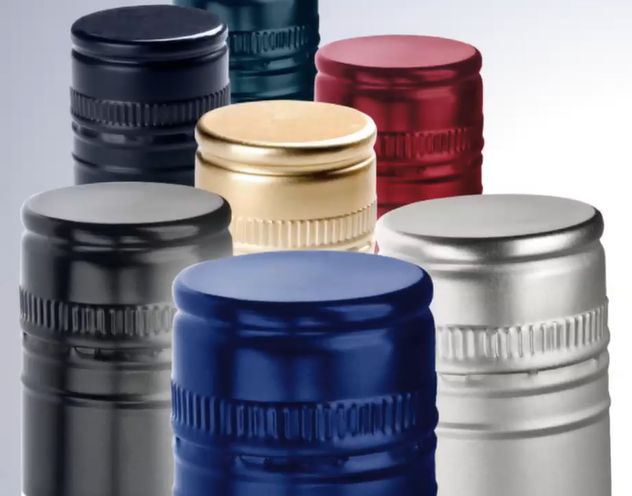 The PP Premium line is an innovative solution dedicated to alcoholic beverages. It is a combination of an aluminum stamping with a guarantee ring and a threaded plastic insert inside the cap. The unquestionable advantage of this type of construction is the achievement of one smooth side surface without a visible thread line, which allows the placement of various decorations both at the top and at the bottom of the cap. The lid adds elegance to bottles with the most prestigious brands of alcoholic products.
Veronica II – the closure is a combination of an aluminum extrusion and a threaded plastic insert inside it, ended with a guarantee ring. This solution is a perfect protection against product falsification.
Thanks to a wide range of sizes, we also offer the production of caps for glass bottles with products from the pharmaceutical, food and chemical industries.
Description of general terms of sale in "Guala Closures DGS Poland" S.A.

Guala Closures DGS Poland S.A.
Al. Kazimierza Wielkiego 6
87-800 Włocławek

Phone number: +48 54 232-06-00
Fax number: +48 54 232-06-22
E-mail address: dgs@gualaclosuresdgs.pl

KRS: 0000224737
NIP: 888 284 28 62
REGON: 911361543
BDO: 000008488